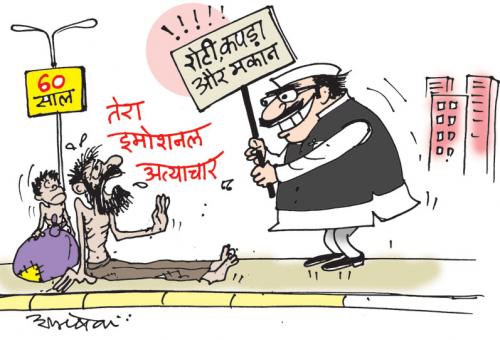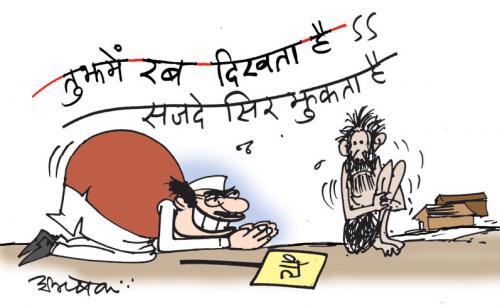 With the Lok Sabha election fast approaching, we find our political parties busy in doing anything for votes. But it is unfortunate that leaders using foul language are finding much attention by mass and media. Hardly a day passes without seeing television images of our so called representatives spewing venom on their opponents. It is unfortunate that many of our political leaders make inflammatory and indecent remarks during election. Our politicians often make comments which lead to controversies and, sometimes, land them in trouble with the law. They then try to escape saying they meant something else. Freedom of speech is not freedom to indulge in irresponsible talk.
With the 24x7 media straining to break news, such speeches get unparalleled attention. What is worrying is that this oral offensive is neither the outcome of momentary lapses into indiscretion nor an exception. It is becoming an indispensable and accepted part of our political discourse.

This is the worst election so far. The issues relevant to people are not discussed or addressed. The Mud Slinging has reached its climax. Personality wars are raging. Undue importance is given to persons who are born with a particular family name. The electorate is frustrated and the turnout is expected to be very low.What has happened to issues like disease, illiteracy, lack of water, power, roads, lack of jobs, lack of hospitals, lack of schools, high level of corruption, serious pending cases against politicians etc.
The middle class knows only too well that the "crushing under the roller," "bloodbath," "Ram temple" and other such remarks are political gimmicks. The so-called elite have no intention to vote and therefore ignore such irresponsible speak. The poor hardly care for the issues on which the noise is made as they are busy with their day-to-day issues. Then for whom these politicians are making these remarks and to whom they are trying to impress? Such statements, at best, may be honey for the ears of those who blindly follow the showy politicians.
The voters should evaluate a candidate's worth on the basis of not just his or her integrity or ability to serve but also the maturity level to handle criticism. I hope the candidates will understand that they are watched and every home has at least one educated person who can change the opinion of his or her family members when they go to vote.

Election 2009 is one of the worst elections, if viewed in the context of campaigning by some of our leaders. Worse, they are not even ashamed of what they speak. The election will be remembered for Varun Gandhi's hate speech, Lalu Prasad's statement that he would have crushed the young BJP leader under a roller had he been the Home Minister, Mulayam Singh threatening a woman official, Uddhav Thackeray calling the Prime Minister names, and Vaiko warning of a bloodbath in Tamil Nadu while supporting a banned organization, Modi and Priyanka episode and now the tussle between Soina and Advani.

images taken from toonpool.com